OUR Dental STAFF
Each member of our dental staff is highly trained and committed to providing the best dental health care possible.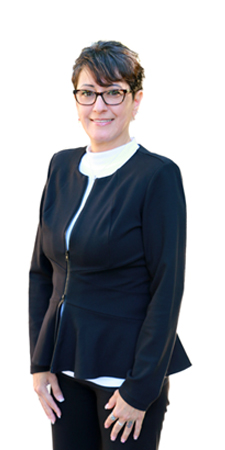 Hi! I'm Elizabeth Schneder, Office Manager at Novelly Family Dentistry & Orthodontics. My background includes college work for Executive Office Administration and I've been working this job all my adult life, over 25 years. I've managed dental offices since I was 21 years old.
A few things set me up for this job, which I love. First of all, I've always been intrigued with people who have beautiful smiles. Secondly, I remember having a toothache as a child and felt the dentist was a miracle worker.
I was raised in Brentwood, California and have a real heart for people. I founded a Facebook group of about 7000 members where I coach busy business professionals to implement simple, daily habits to improve their health through low carb meal planning. I love to cook. I also feed my "Friendz in the Park" every Saturday with home-cooked meals. This may turn into a non-profit organization as many local people have now joined forces and donate funds and supplies on a regular basis.
I have a grandson and a granddaughter on the way. I have two daughters. My grandmotherly people skills are extended to the patients I work with, from the time I speak to them on the phone to the time they have completed their treatment and scheduled their next visit. My goal is to give them as much caring, understanding, and compassion as I can. Often, I share personal experiences that illustrate a point about self-care or what the other professionals in the office.
Having a team to work with here at the office has been great because we all have our patients' best interests in mind.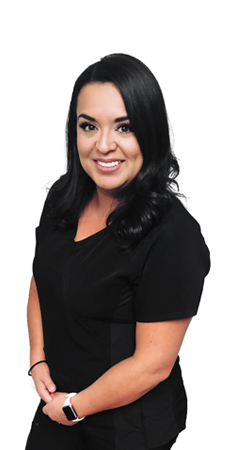 Hi! I'm Nancy Grant, your dental hygienist at Novelly Family Dental. I've been a hygienist for 7+ years and was a Dental Assistant for 3 years before that. I finished my Associate in Dental Hygiene at Carrington College in 2013.
I started in the dental field as a dental assistant with Dr. Brady's older brother in the city of Maricopa. My love for dentistry grew so I decided to go to dental hygiene school. You might wonder why I love working in an industry where people "are afraid to go'.
To me, I enjoy working with fearful patients. My goal is to change the way dentistry is viewed and make it an experience where every fearful patient is comfortable and understands the importance behind their dental needs. I hope to deliver a great dental experience that patients can pass on to their kids and family members.
Here's a little about my background. I was born in Long Beach, CA and grew up in Tempe, AZ.
I attended a local high school in Tempe and am a proud Marcos de Niza Graduate. After high school, I received a scholarship to play soccer at Phoenix College for 2 years and was recruited to play soccer at Colorado State University-Pueblo, where I earned my Bachelor's degree in Criminology. My childhood dream was to become a Police officer and help troubled young kids turn their lives around.
As an adult, I found my true love and passion in the dental field. I am bilingual as both my parents were born in Zacatecas MX. I have 2 older sisters and a younger brother who all live here in Chandler, AZ. My amazing husband is a Deputy Chief for a local fire department. I have a beautiful daughter who loves to play sports as much as her Momma! I also have a handsome curly haired boy who wants to be a fire fighter like his Daddy!
Our family enjoys being outdoors, whether it's hiking, camping, or swimming in our backyard! Our weekends are spent with our family in Chandler. Taking our kiddos to their sporting events is one of our primary activities.
Listening to the fears and concerns of patients help us deliver the unique treatment that every patient is hoping to get. Ensuring they feel comfortable is crucial in the overall experience in our office.
I'm a visual learner myself and find that taking pictures of a patient's teeth at the first appointment helps educate them about their mouth. I ask them to demonstrate what they are doing at home so I can help them better their oral hygiene techniques.
My treatments are geared to what each individual patient needs. Not every mouth is the same so individualized instructions are always needed. I love attending CE. Staying on top of the newest treatments in our field helps me deliver the latest and greatest treatment options to my patients.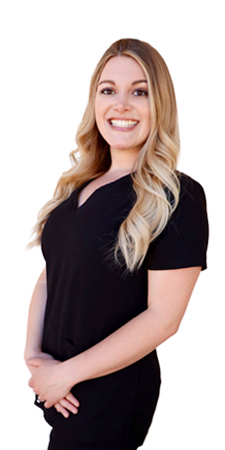 Hello! I'm Jaelie LaJeunesse, your hygienist at Novelly Dental Office.
I have been a dental hygienist since January 2021. I was a dental assistant from 2015-2019 before becoming a hygienist.  I received my Associates in Dental Hygiene in December of 2020 at Carrington College in Mesa Arizona.
I got into the field of dentistry because my aunt introduced it to me. She has been a dental assistant for 25+ years––when I graduated from high school and was not sure what I wanted to do, she inspired me to see if dentistry was something I loved. I found a local dental assistant school and it was one of the best decisions I ever made. I loved being a dental assistant. I loved talking with and educating patients on their dental needs. A few years later, I decided I wanted to go to school for dental hygiene and I could not imagine doing anything else.
Here's a little bit about me:
I grew up in Prescott Valley Arizona with my parents, older sister and younger brother. We spent our summers going to the lake and camping with our grandparents. Most of my family still lives up in Prescott Valley, so I spend many of my weekends up there.
I am currently engaged and have two fur kitties. I have been with my fiance for almost five years this July. And this July we will be getting married. We adopted our two kitties, Hank and Hugo in 2019.
I like reading, relaxing by my pool, and hanging out with my fiance and fur babies. I am also currently learning how to play the piano.
What I Love About My Job
My favorite part of helping patients is being able to empower each patient by helping them understand and implement the best home care routine for their specific needs. I love educating them on the importance of excellent home care to prevent further dental treatment.
Listening to the patients creates a better relationship with them overall. If they know that you are truly listening and understand their questions and concerns, they will feel more comfortable and trusting in treatment recommendations from both the doctor and myself. Listening also allows for a full understanding of what the patient is experiencing which results in an accurate diagnosis.
How I help patients improve includes several different ways:
Educating each patient on the importance of brushing two times per day, flossing nightly, and using a toothpaste with fluoride.
Explaining the importance of good home care and continued cleanings with a dental hygienist to prevent further dental needs in the future.
Clinical photos are a great way for the patient to visually see all their treatment needs. I like to show patients their perio chart and explain and show them the areas of concern.
If a patient is struggling flossing, I like to show them how to do it in a mirror and then have them do it themselves. This allows for me to correct anything that could do more harm than good.
I ask my patients if they have any questions regarding my recommendations and follow up at their continuing appointments.
I always strive to advocate for and educate each of my patients on their specific oral health needs.
I truly care for each patient I meet and I love seeing the changes patients make to better their oral health.
I promise to create a comfortable environment and a lasting relationship with each of my patients.
I am truly excited to be a part of such an amazing team and I cannot wait to meet new smiling faces!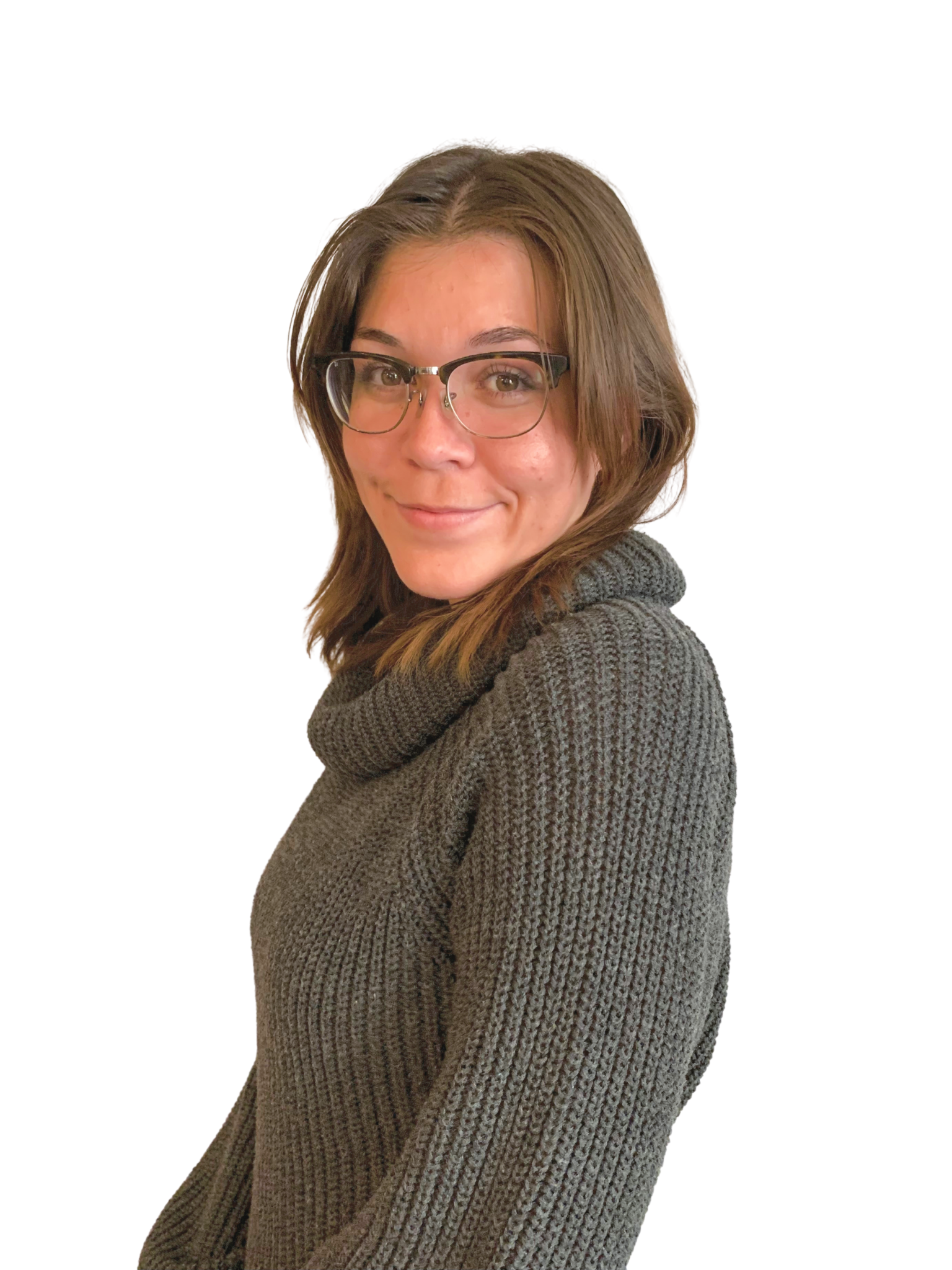 Makenna
Patient Coordinator
Hi, my name is Makenna and I'm the patient coordinator here at Novelly! 
I'm from San Clemente, California, and spent time in Nebraska and Illinois.  I love my family and have wonderful sisters.  I enjoy playing my ukulele, hanging out with my Lionhead rabbit Dusty, playing kickball/softball on the weekends, and hanging out with friends. 
About 5 years ago through school, I had an opportunity to get into dentistry and I've been fascinated ever since.  I love helping my patients feel better and look forward to their next visit.